BASIC ROOM
ACCOMMODATION VARKAUS
The basic room has been well updated and comes with comfortable mattresses, blackout curtains, and a little kitchen. If you want to stay on a budget, this is a fantastic option for a short or extended visit.
The rooms are really peaceful, and you will have a very restful night's sleep.
When you want to cook, you can use your room's mini kitchen amenities, such as a mini fridge, microwave, water heater, coffee machine, and so on, or you can go to the shared kitchen, which is available for your use. Dishes are also accessible in your room. It's extremely lovely to start the day in your own room, drinking fresh coffee.
The basic rooms share bathrooms, showers, and a kitchen in the communal area. Rooms also include a television. The internet is also available for free.
A washing machine is available for use in the common area.
The standard rooms are all private. This is a wonderful option for a furnished apartment.
Access to Washing machine
Access to Washing machine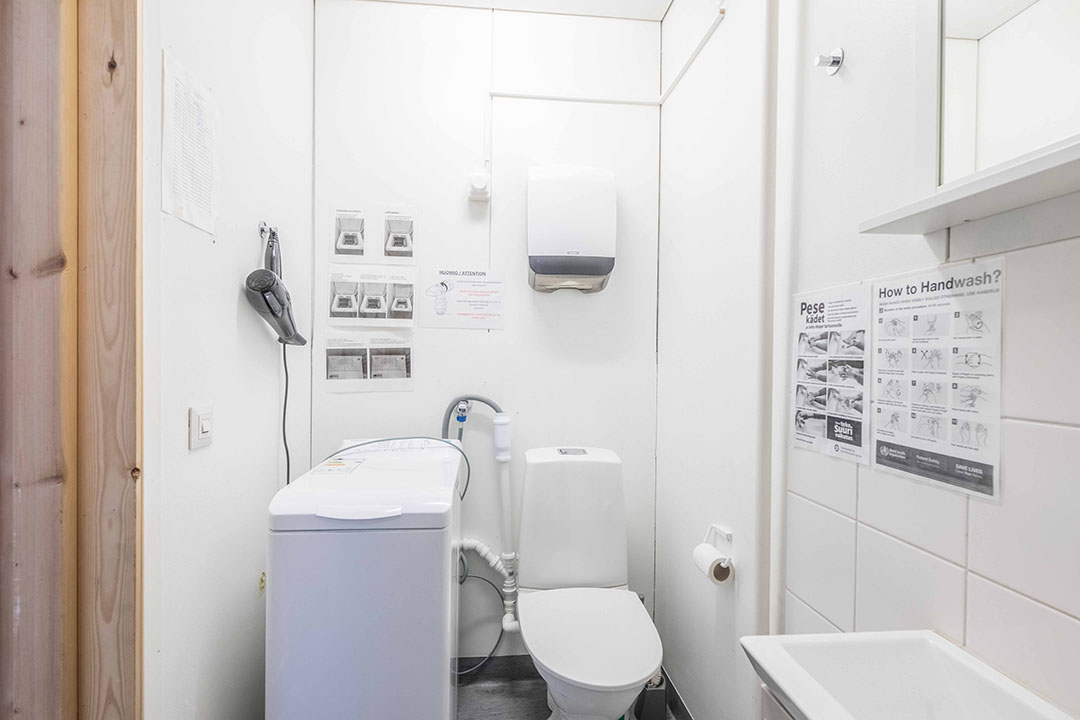 Shared Toilet / Shower #2 + Washing machine
Shared Toilet / Shower #3