Wahlinkatu 8, 78250 Varkaus.
FLEXIBLE AND SECURE ACCOMMODATION

Easy to book and make changes

We take care of cleanliness

Accommodation Varkaus Vanha Postitalo Aparthotel 
Are you looking for cheap accommodation from a good location on Varkaus? Vanha Postitalo  is an automatic hotel and a great  alternative to a hotel,  hostel or Airbnb rental apartments, whether you are staying in Varkaus for holiday or business purposes on short or long term.
Walking distance as well as supermarkets, restaurants, Navitas, Stora Enso and many more. 
All of our rooms are renovated and an elegant building is located  in the heart of the city of Varkaus and in the center of all the city's services. 
Varkaus is located in Eastern Finland, in the middle of the Savo region, with good transport links and nearby waterways. 
WHY STAY IN AT vanha postitalo?
Affordable renovated rooms and apartments. Accommodations starting from 1 night. You can also stay for an extended period.
All apartments and rooms have been renovated by professionals with comfortable neutral colors.
Cooking facilities
Each apartment has its own fully equipped kitchen, and in addition, each room is equipped with at least a refrigerator, microwave, coffee maker, and kettle. A common kitchen is also available for all residents.
Bed linens, towels, and final cleaning included in the price.
No unpleasant surprises. High-quality hotel bed linens, towels, and final cleaning are included in the room rate. You can also order additional cleaning and bed linen changes as an extra service.
Our beds are high-quality hotel beds with hotel bed linens.
All beds can also be separated. Each sleeping area has blackout curtains.
We keep it tidy, and the yard is well-maintained.
Cleaning is provided by the local Siivouspalvelu Sitruuna, and property maintenance and yard work are handled by the local Varkauden Kiinteistöpalvelu.
Great location
Located in a central area of Päiviönsaari, Varkaus. Next to Stora Enso, Navitas, Andritz Sumitomo. Grocery store, restaurants, and a gym are right nearby.
Laundry facilities
The larger apartments and rooms have their own washing machines. Additionally, there is a shared washing machine for everyone to use.
Self-service check-in
Check in by yourself with the help of a smart lock according to your schedule. You will receive the code and room number at 2:05 PM on the day of arrival. Check-in starts at 3:00 PM.
Free parking space
There are plenty of free parking spaces in the courtyard, freely available to residents. Larger vehicles can also fit in the courtyard.
Comfortable terrace and yard for residents' use
A 55m2 terrace and a gas grill are available for residents in the courtyard. There is also a designated area for smokers.
HOW TO MAKE A RESERVATION?
ONLINE BOOKINGS 24/7
Choose your dates and the number of guests, view prices, and book instantly online. Payment can be made with a credit card, Finnish online banks, and MobilePay.
CORPORATE ACCOMMODATION SERVICE
If you have a project in Varkaus or need assistance with corporate accommodation bookings, we are here to help. If you can't find an available room on our website, contact us directly; we often have rooms reserved for corporate clients that are not publicly available online. We usually respond within 1 hour, but no later than 24 hours.
CUSTOMER SERVICE 24/7
Our customer service is ready to assist with reservations and answer all your questions around the clock, every day of the week.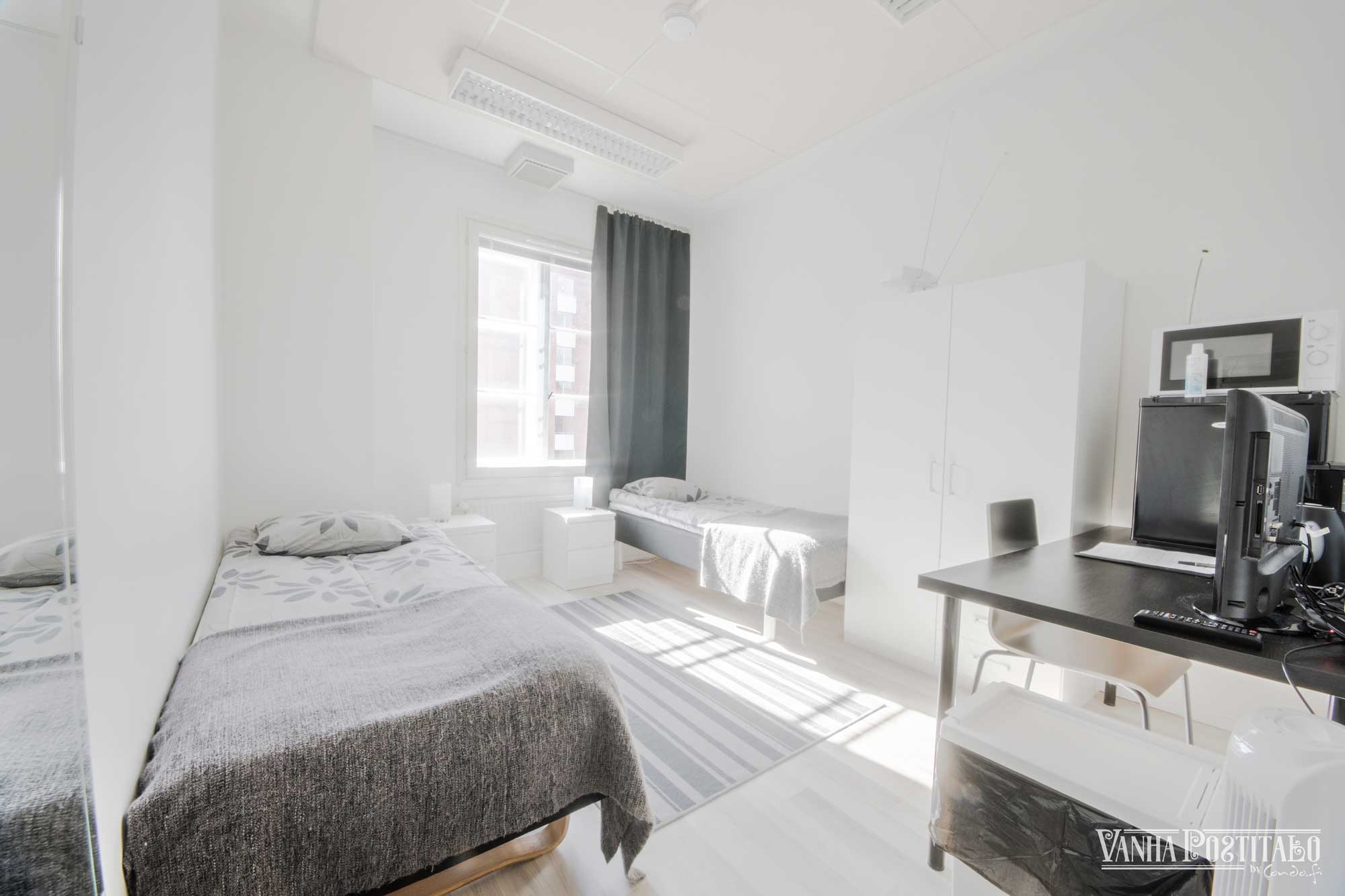 BASIC ROOM
Affordable accommodation in the center of Varkaus. Includes a shared kitchen. And a shower and toilet on the corridor side.
PREMIUM ROOM
Accommodation in a beautifully renovated room. The room has a 120cm double bed, private shower and toilet. A TV, mini-fridge, microwave and coffee maker are also included. There is also a shared kitchen available.
BUSINESS / FAMILY ROOM
Renovated comfortable room with private shower, toilet and kitchen for 1-2 or 1-4 people. The room has 2 80cm beds and the family room has a sofa bed for up to two people.
SUITE / FAMILY APARTMENT
Renovated two-room family apartment with private kitchen, shower and toilet. The apartment also has a private balcony and a 55″ TV and a washing machine. In this apartment, you can stay from one night to several months.
Muskari Sauna 2bedroom apartment for 5 people
3 bedroom Sauna apartment for 4 people
YOU ALWAYS GET THE BEST PRICE WHEN BOOKING ON OUR WEBSITE, AND YOU ALSO GET…




24/7 LATE CHECK-IN WITH AUTOMATIC LOCKS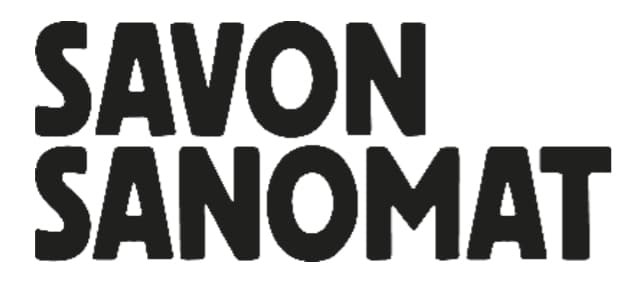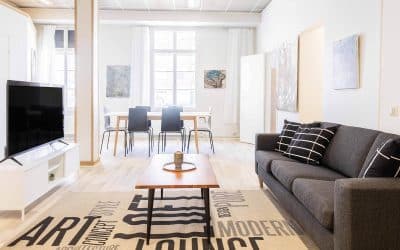 The Hotel Vanha Postitalo in Varkaus is delighted to announce its readiness for the upcoming summer and autumn season. Historically, there has been high...
read more